If you're tired of walking into your bathroom and seeing a drab, outdated bath or shower, then we have the perfect solution for you. At Bath Makeover of Arkansas, we can give your bathroom the new shine and sleek look that will make it look brand new all over again. We make this happen with our exquisite bathroom wall surrounds, which are a great and affordable way to update the look of your bathroom. You no longer have to face the unpleasant environment that your bathroom has become when you have Bathroom Makeover of Arkansas at your side. Finally, you can rid yourself of that dingy and faded look your bath or shower has acquired and take back your bathing space.
Our bathroom wall surrounds are able to breathe new life into your current bathroom without the messy hassle of a complete remodel. We offer our wall surrounds in a variety of colors that can perfectly complement or match any style you're going for, and even have great accessories that can further enhance your bathing experience. And if you're sick of spending hours laboring over cleaning your bathroom, then you're in luck. All of our acrylic liners are made using non-porous materials to keep cleaning simple and easy. The non-porous material we use at Bath Makeover of Arkansas makes sure that our bathroom wall surrounds are resistant to mold and mildew so you spend less time cleaning and more time relaxing. Additionally, you don't have to worry about wear and tear on our wall surrounds for a very long time since they are highly regarded as some of the most durable in the industry.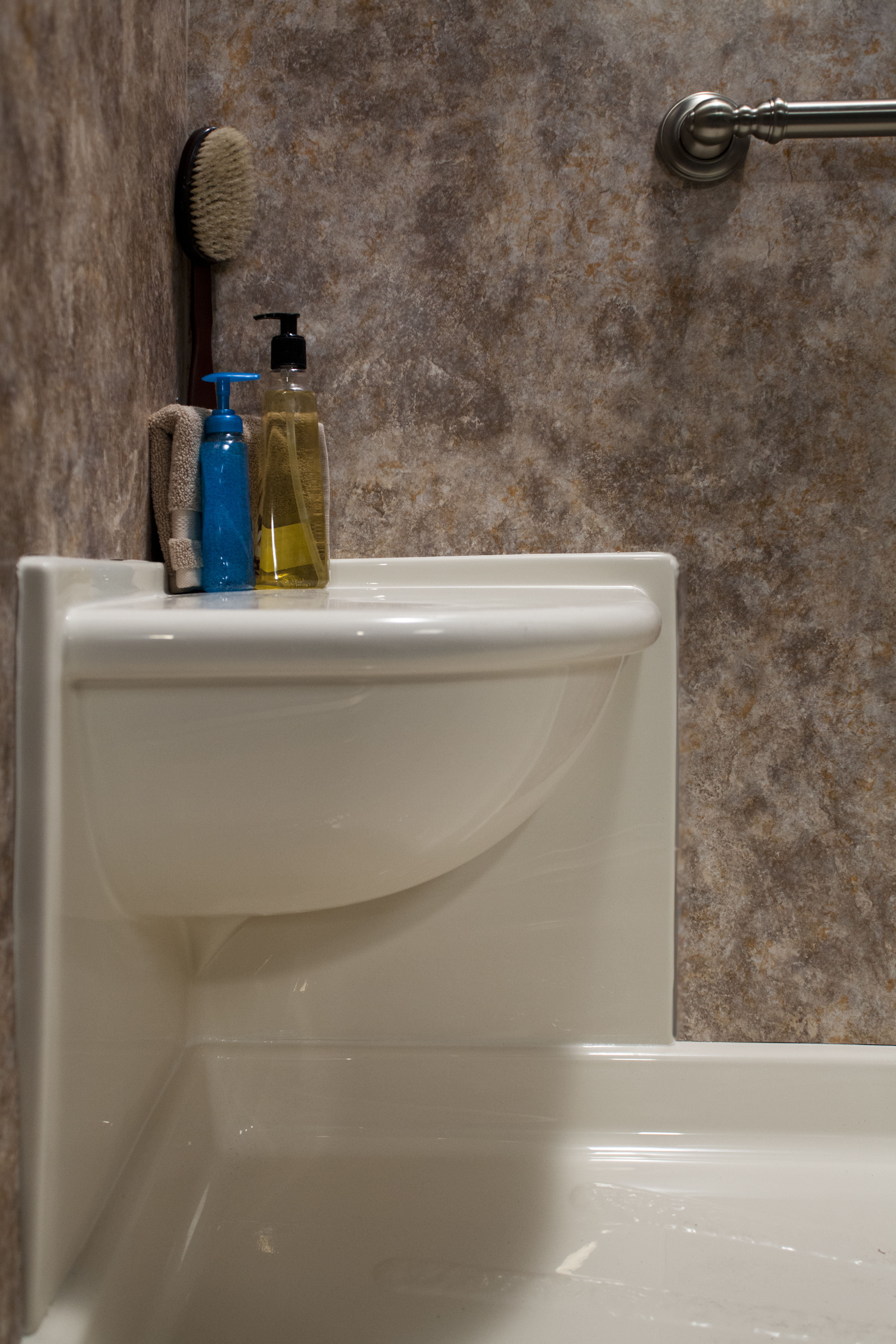 A full bathroom remodel can be expensive and time-consuming. This is one of the reasons we offer the simple, but effective solution of bathroom wall surrounds. Our affordable wall surrounds can give your bathroom a great new look as a beautiful new focal point for your bathing space. And the best part is, our wall surrounds can be installed in as little as a day to give you a better bathing space quickly. Don't wait any longer to beautify your bathroom and contact us today to be on your way to a better bathing experience!