Showering should be an experience that encompasses relaxation, rejuvenation, and excellence. Unfortunately, not every showering experience has these qualities and are often marred with lackadaisical aesthetics. Whether this is due to cracked or dingy shower bases, walls, or an unflattering shower curtain, Bath Makeover of Arkansas has the solution for you. Our line of shower products includes replacement shower bases, wall surrounds, and a splendid selection of shower doors. Rather than covering all of these products in one article, we're only going to focus on one. The focus of this particular piece will be shower doors and why they are the perfect fit for any Arkansas bathroom.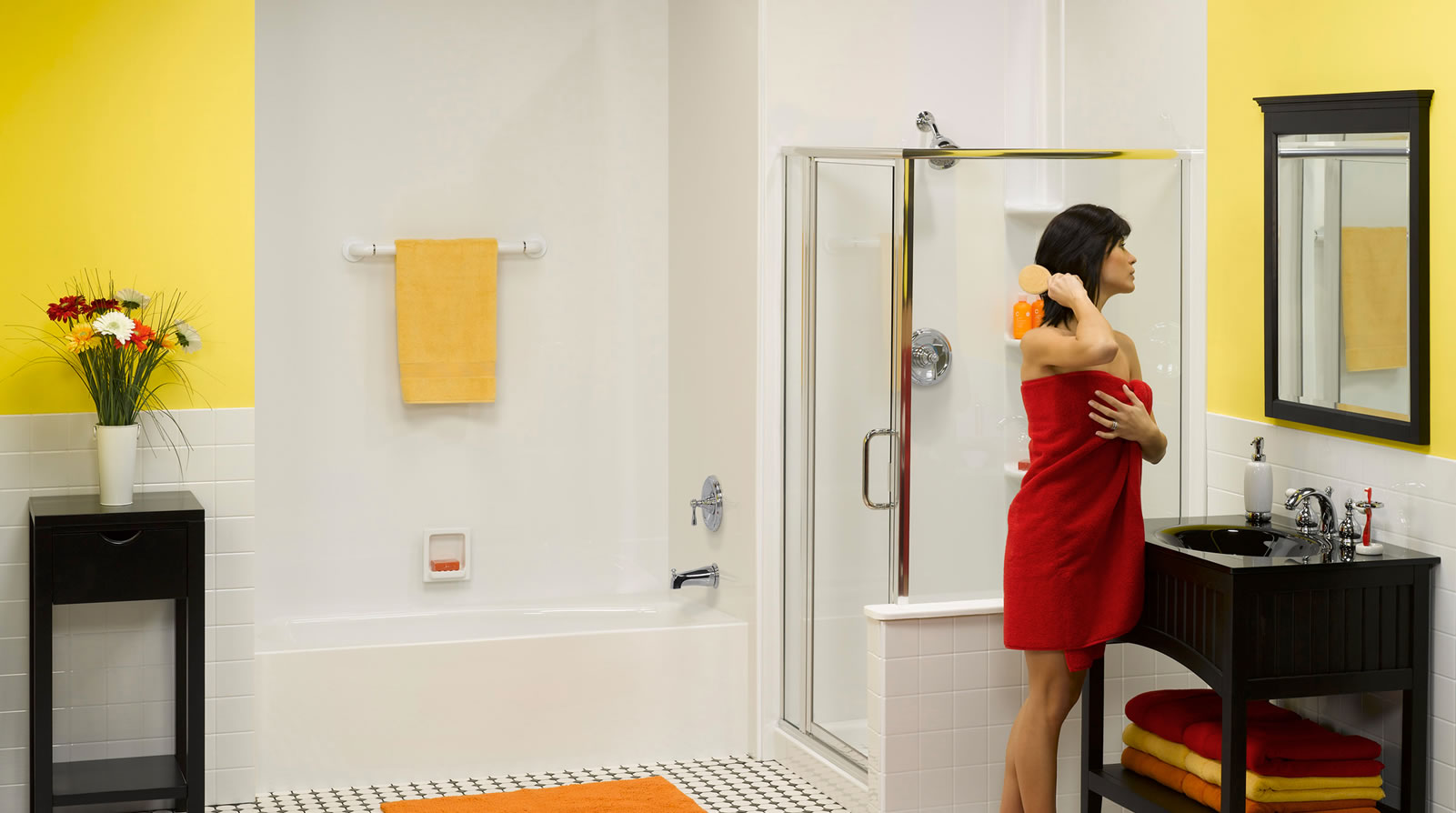 Shower doors are more favorable than shower curtains simply because they do a better job of protecting the area outside of the shower. The reason for this is fairly obvious; rather than having a loose curtain keeping the water in your showering space, you have a fully sealed barrier. However, an often overlooked benefit is one of pure aesthetics. Shower doors in any of their forms help your bathroom feel larger with their unobstructed views, which allow bathroom lighting into your shower. This means no more showering in a darkened space that feels too small. Though there may not be any actual space added on with a shower door, the illusion of open space makes a dramatic difference. Our shower doors are offered as sliding or hinged, with hinged shower doors creating an easier entrance and exit from the shower. A shower enclosure or frameless shower door just amplifies the effect of a shower door and may even increase space if you choose to have a full shower remodel.
Even though shower doors are more expensive than curtains, they are well-worth the investment. If they are properly maintained, they won't need to be replaced. They effectively create the illusion of increased space for your bathroom and keep any excess shower water from running out into your bathroom. Our shower doors at Bath Makeover of Arkansas are available in a variety of hardware finishes that can help you customize the look of your bathroom to perfectly suit your tastes. If you're ready to increase the beauty of your shower and show off its gorgeous inside, then contact us today about getting your own shower door installed.